Furzeleigh Mill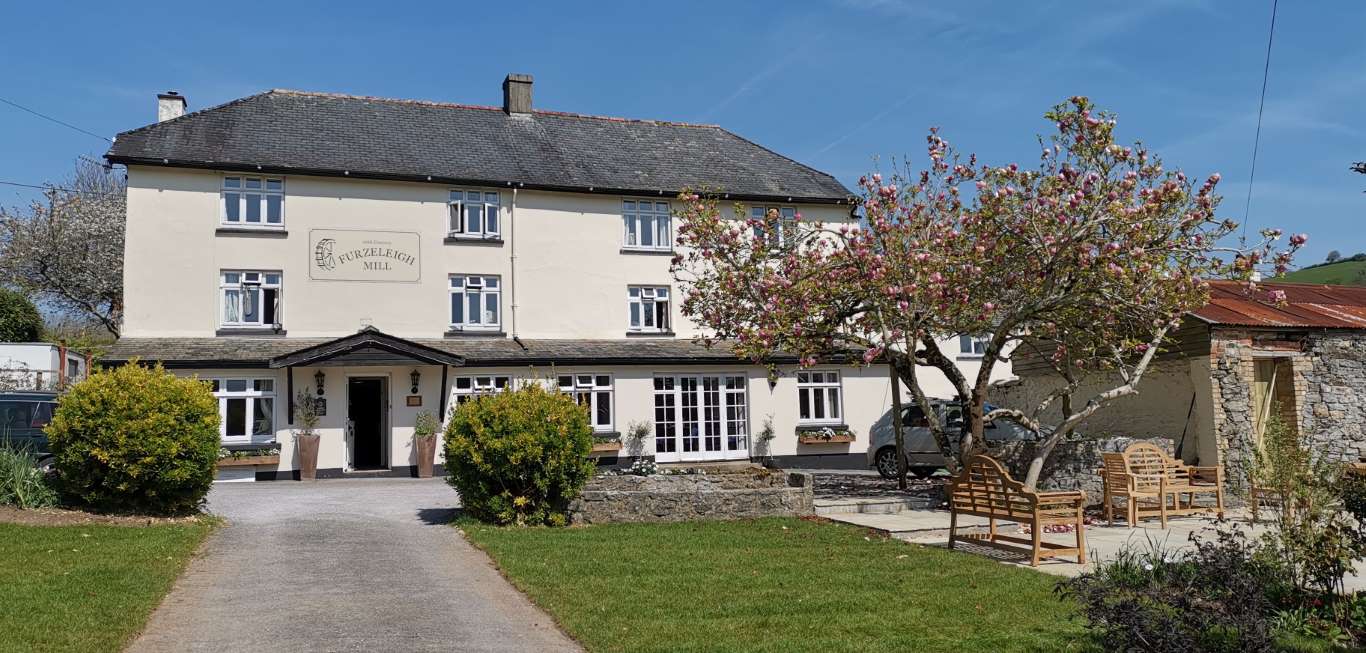 Furzeleigh has been a small country hotel for about 100 years having started life as a Spring fed Corn Mill in 1547. Situated in its own grounds with a sunny south facing aspect on the edge of the Dartmoor National Park bordering the South Hams Furzeleigh Mill offers an informal, homely atmosphere combined with great food and great service. Located near the Devon Expressway the hotel is perfectly located for holidays or business, moor or coast. It sits between the ancient Stannary town of Ashburton with its foodie reputation and wonderful antique shops and the former woollen town of Buckfastleigh boasting quaint streets and many artisan shops. The world famous Buckfast Abbey is also within walking distance. The Medieval town of Totnes is nearby with Dartmouth and the best beaches in the South West within a 30 minute drive. We are equidistant between Devon's cities Plymouth and Exeter.

The hotel is personally run by a family team including Tessa, Geoff and at a minimum two of our many children!

We look forward to welcoming you to Furzeleigh Mill in the near future.